30 People who made their greatest dreams in life a reality
Everyone has dreams in life. However, not everyone turns their dreams into reality. It takes plenty of hard work, dedication, and persistence to accomplish your greatest goals in life and many of us fall short at times. But you shouldn't let a few setbacks and failures keep you from trying. Oftentimes, it's simply our lack of effort that keeps us from turning our dreams into reality–it's not because we aren't good enough. So check out this collection of 30 people who turned their dreams into a reality and be sure to use it as inspiration to accomplish some of your own goals in life!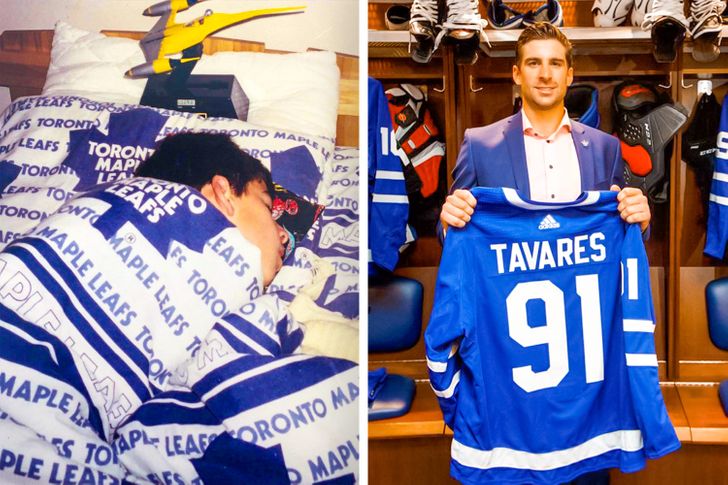 1. Passing The Entrance Exam
Gabriel Nobre, 19, just found out that he passed Brazil's university entrance exam. This exam is famously difficult to pass and you can see the emotion on Gabriel's face when his mom tells him the good news. To accomplish this goal, Gabriel had to clean the building of a prep course in order to receive free classes to help him prepare for the exam.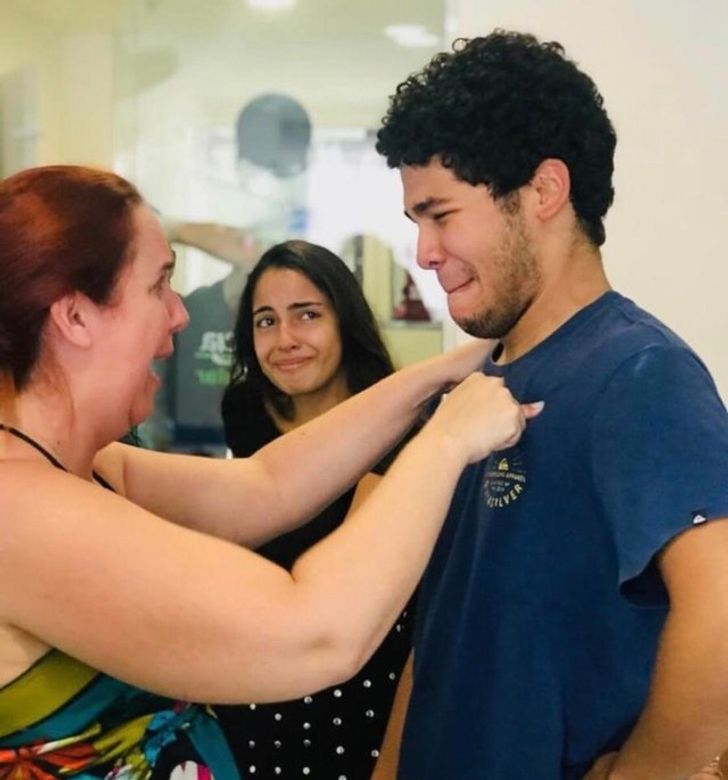 2. Citizenship
This woman's dream was to become an American citizen. When it finally happened she was beside herself with joy. But then the day came when her US passport showed up in the mail. She cried tears of joy when she opened it.
---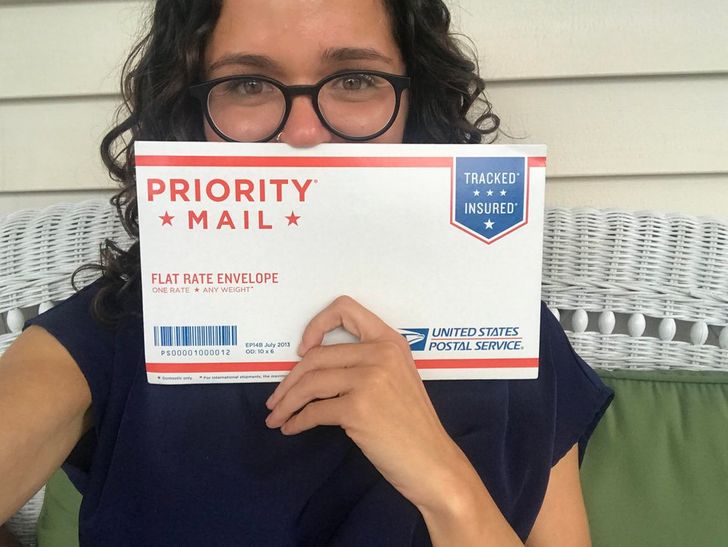 3. In Remission
This woman's goal was to beat her cancer. As of when this photo was taken, she was in remission and her hairline was starting to come back in. I'd call that a success.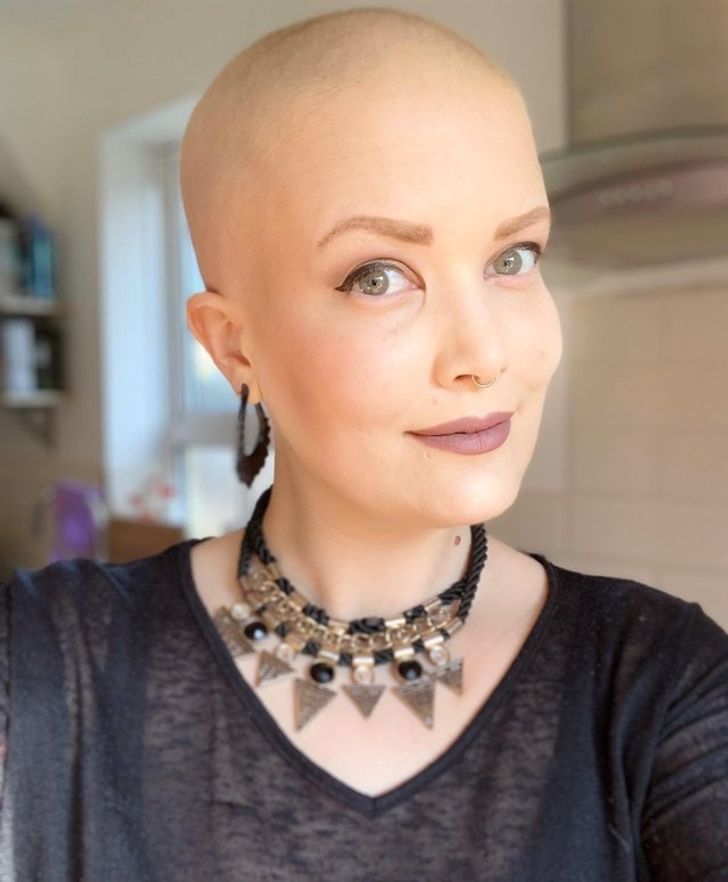 4. Published
These two unlikely friends just accomplished something great. They worked together to publish the first-ever English translation of a 75-year-old Armenian book. Although their ages may be very different, their goals weren't. They put in the effort and accomplished what they set out to do.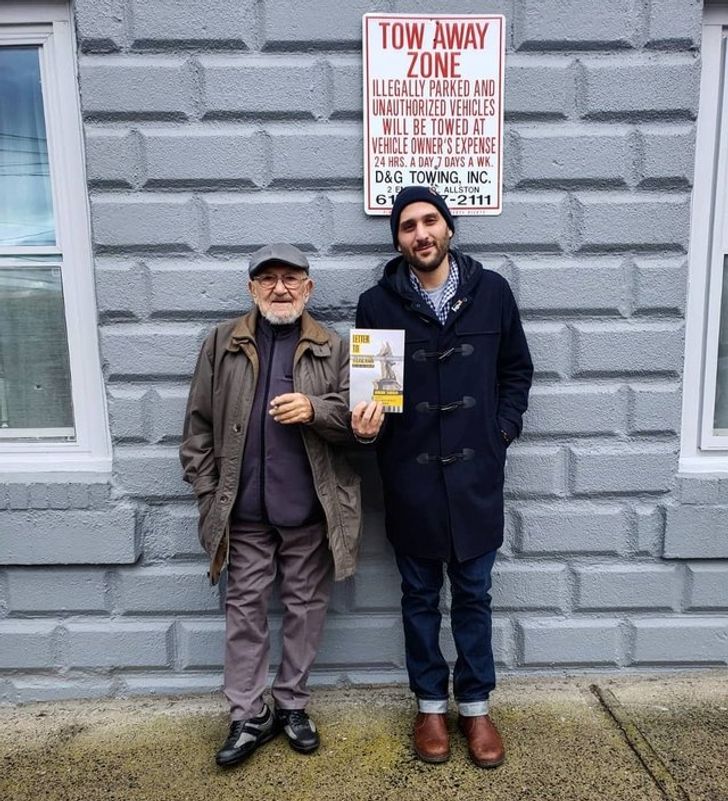 5. First Pet
This person waited 28 years to finally get their own pet. Sometimes patience is the hardest part of accomplishing your goals. But if you are willing to wait, great things will come your way–like Mycroft the cat.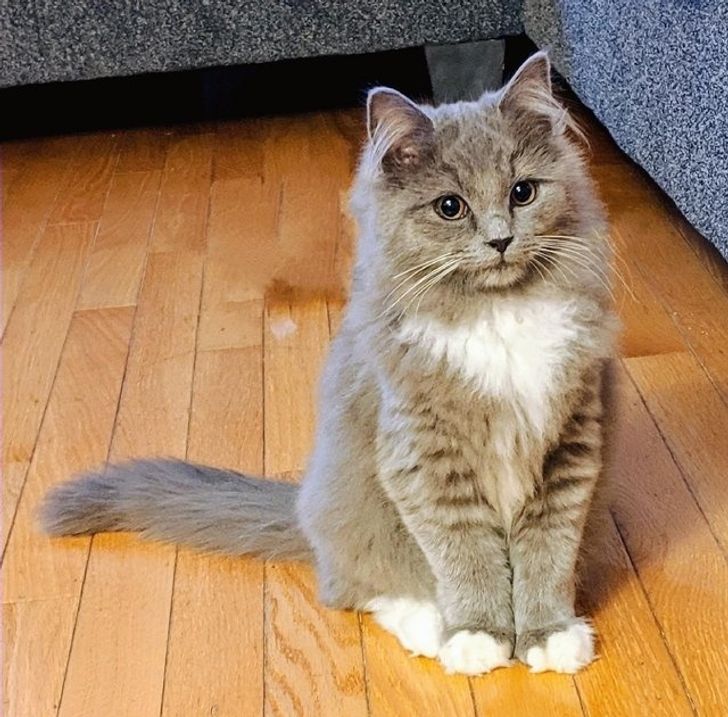 6. First Cookbook
This self-taught cook and photographer just took the final photo of their first-ever cookbook. They spent nights and weekends working on this book and it is finally complete. After coming up with over 100 recipes and working for 4 months, they are now on their way to becoming a published author.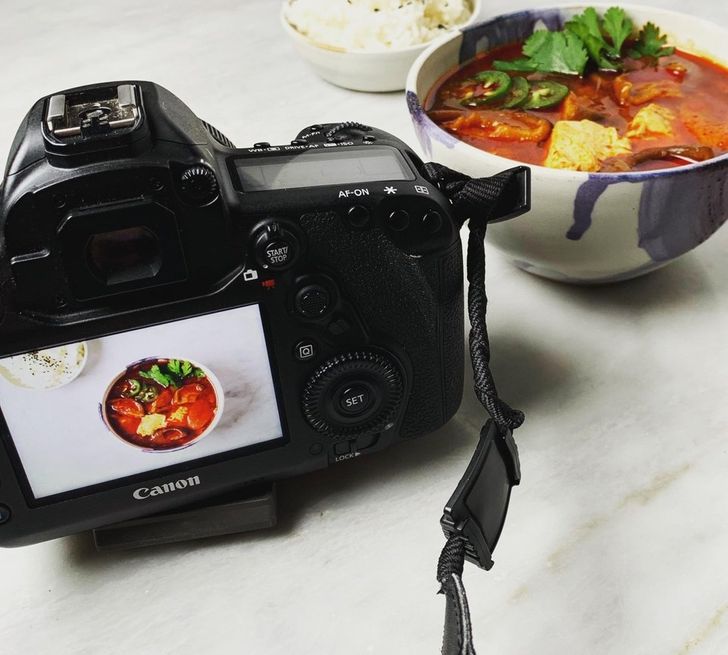 7. Days Without Alcohol
This sign represents one father's attempt to cut alcohol out of his life. His child has never seen their dad go a whole day without drinking until this year. But according to this sign, he's at 24 days and counting. Keep it up!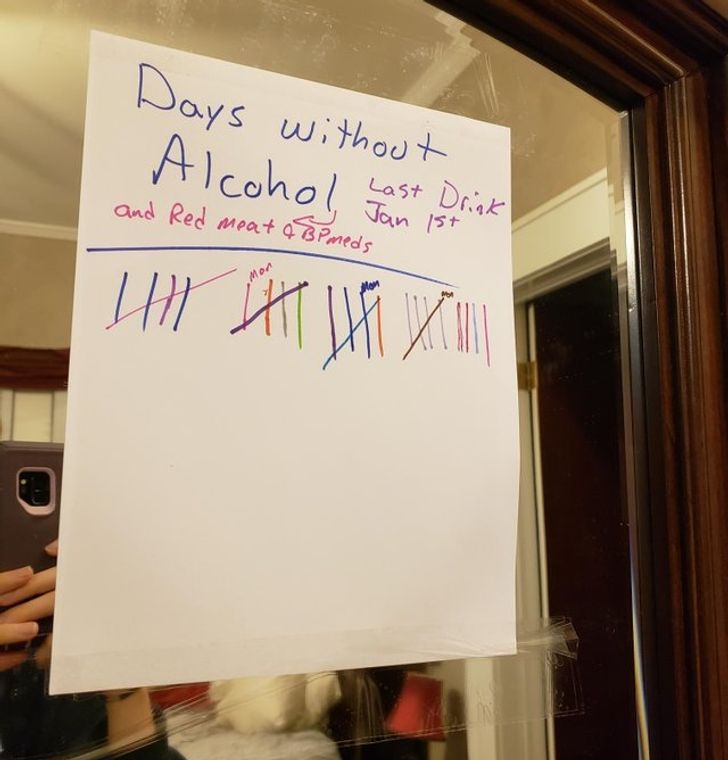 8. Weight Loss
Losing weight can be a tough thing to do. And depending on your body type and eating habits, it can be even harder for certain people. This girl has been working towards losing weight and has finally achieved a weight that she is proud of. This is the first time in months that she has dressed up and was happy with what she saw.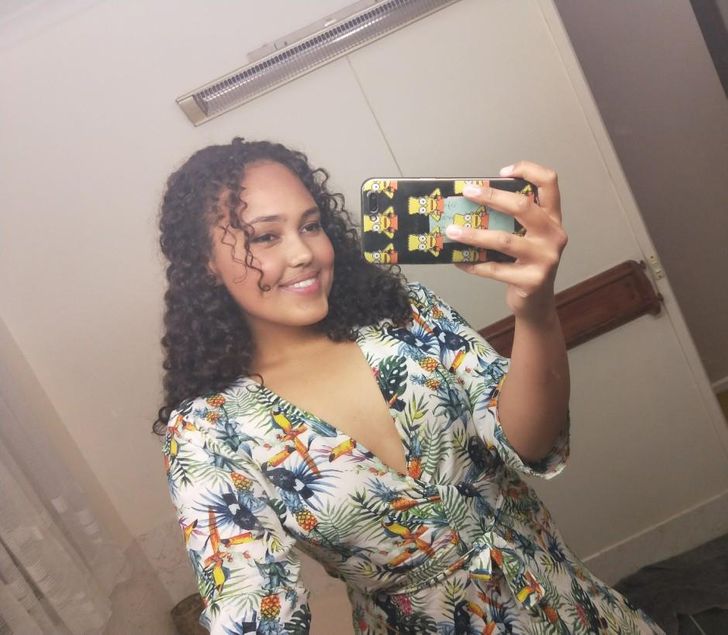 9. Dyed Hair
This woman has always wanted to dye her hair. When she finally got it done and looked in the mirror, she was overcome with joy. Sometimes it's the little things in life that can make us the happiest. Don't be afraid to set goals that simply amount to joy.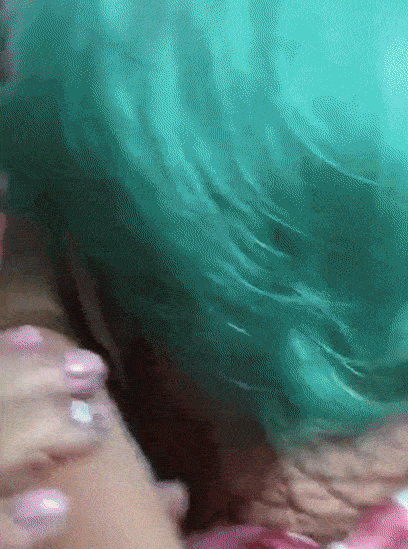 10. Welding Skills
This mother received the best Valentine's Day gift that she could have ever received. Her daughter came home with a first-place plaque that displayed her welding prowess. If you find something that you enjoy, work hard at it and you'll find success.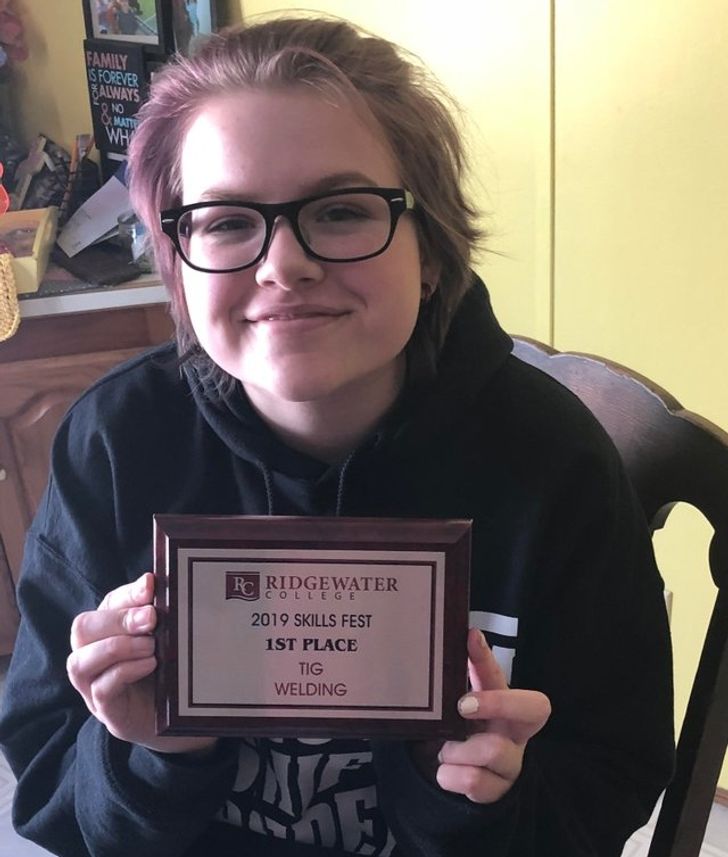 11. Recovery
We all struggle with things. This girl has had some trouble with anorexia in the past but is currently working towards recovery. And the day that this photo was taken, she was told that she "looks healthy." It made her very happy to hear.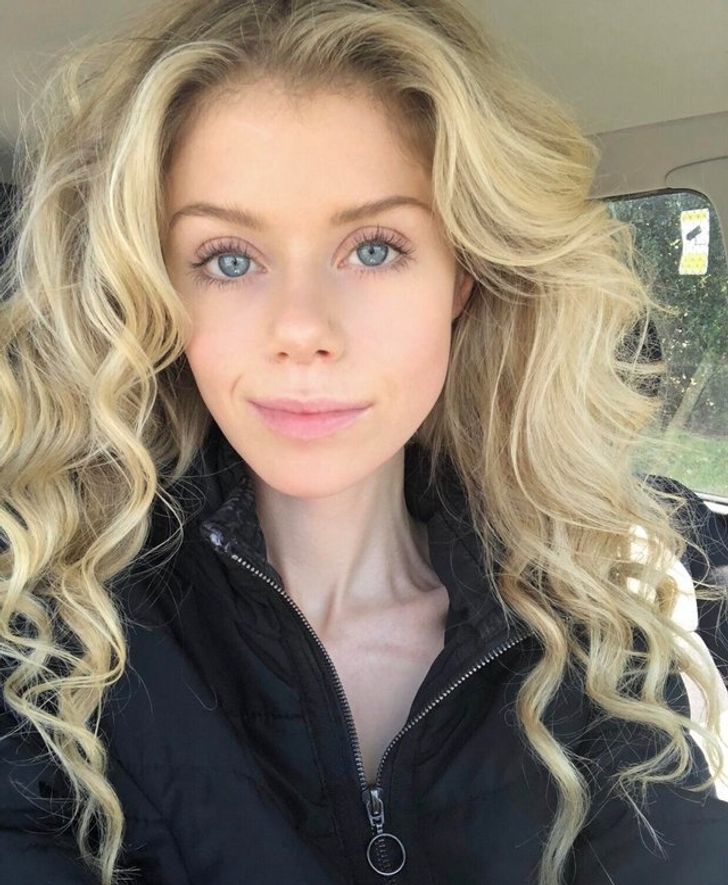 12. First Race
This girl ran and completed her first race. It was 6.5km and she ran it in 44 minutes an 27 seconds. Not only that, but she also lost 3 clothing sizes. Not bad for her first time.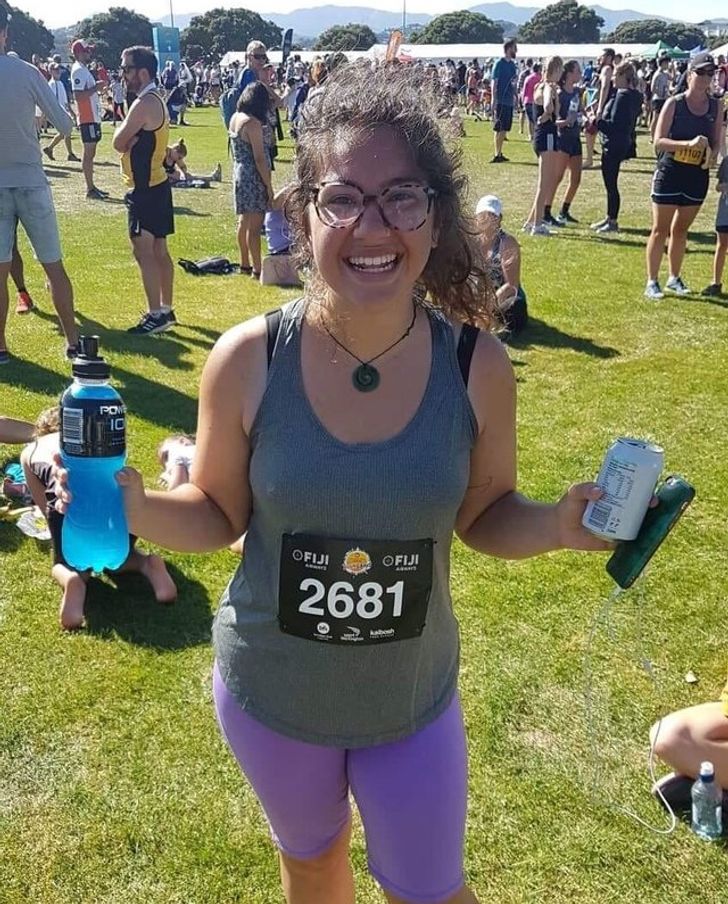 13. LEGOs
This dad loved LEGOs as a kid. So for his 50th birthday, his family decided to get him the biggest LEGO set that they could find. The look on his face says it all. There are going to be some fun Saturdays in his near future.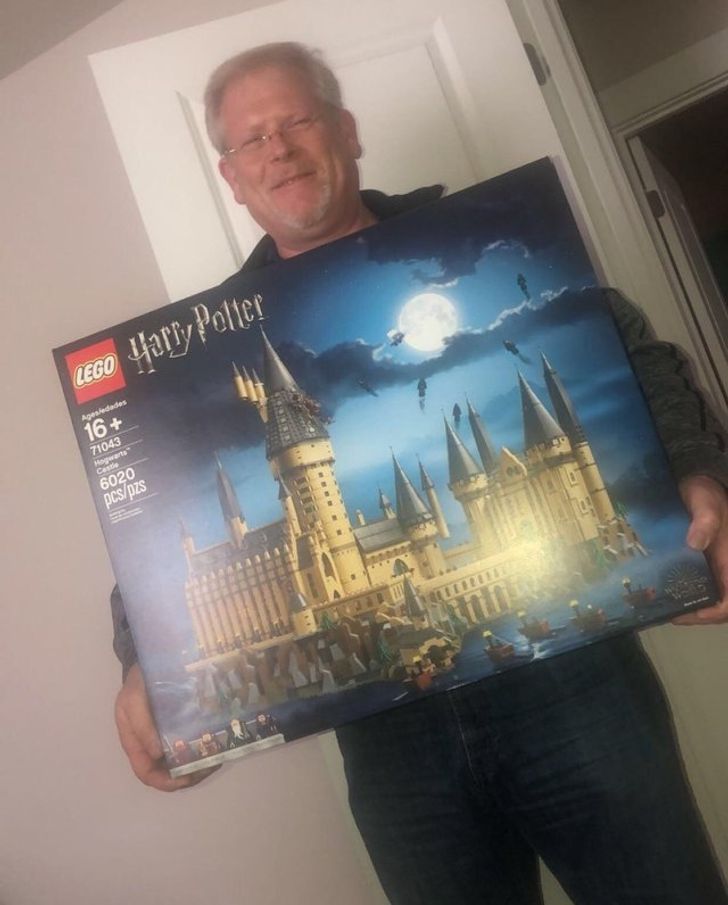 14. New Album
This guy just wrote and produced his first-ever musical album. And what makes it even more special is that he wrote it while dealing with depression. He says that he is extremely happy to still be alive and able to experience this awesome accomplishment.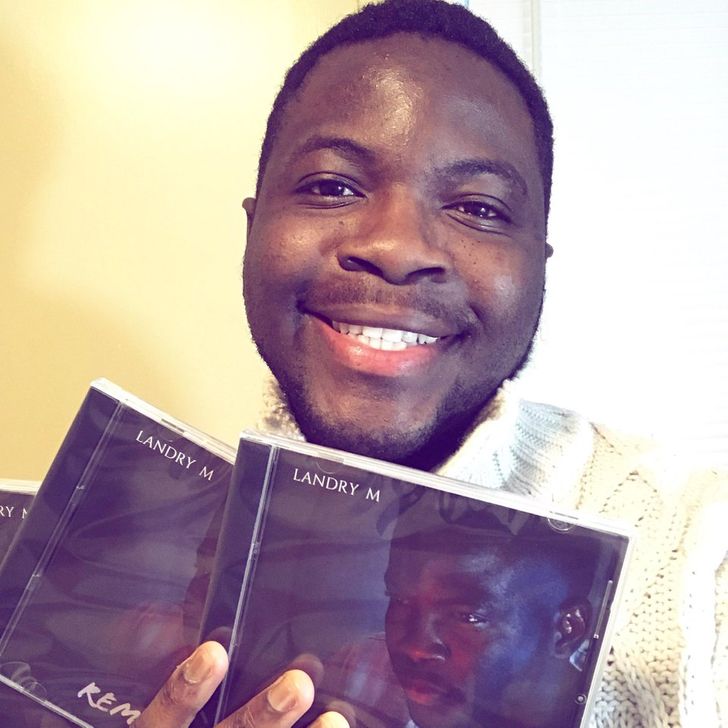 15. Hair Style
This girl has a disability that doesn't allow her to reach her head with both hands. Because of this, she has never been able to style her own hair–until now. Her dad recently bought her a special set of curlers that can be used with only one hand. Now her hair looks great all the time.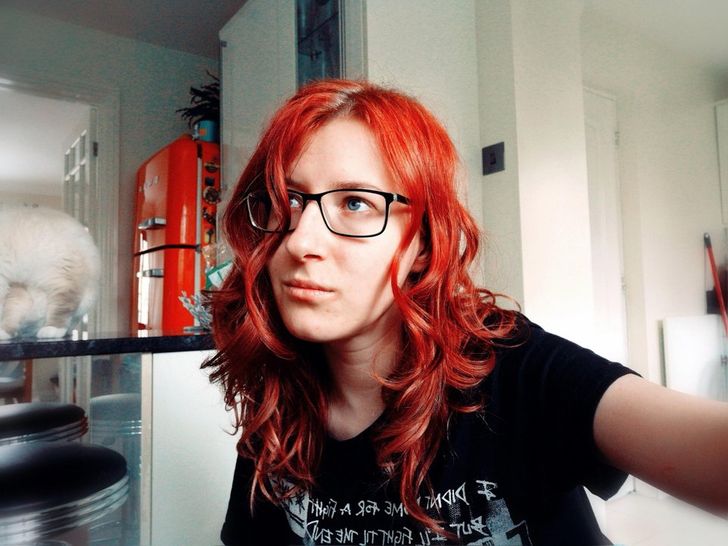 16. Own Pool
These parents have been married for 34 years and raised kids that are now grown. In the summers, they would fill an inflatable pool with water from the garden hose so that their kids could play in it. With everything else that they had to pay for, a permanent pool wasn't in the cards. But finally, after years and years of hard work, these two are finally swimming in their very own pool.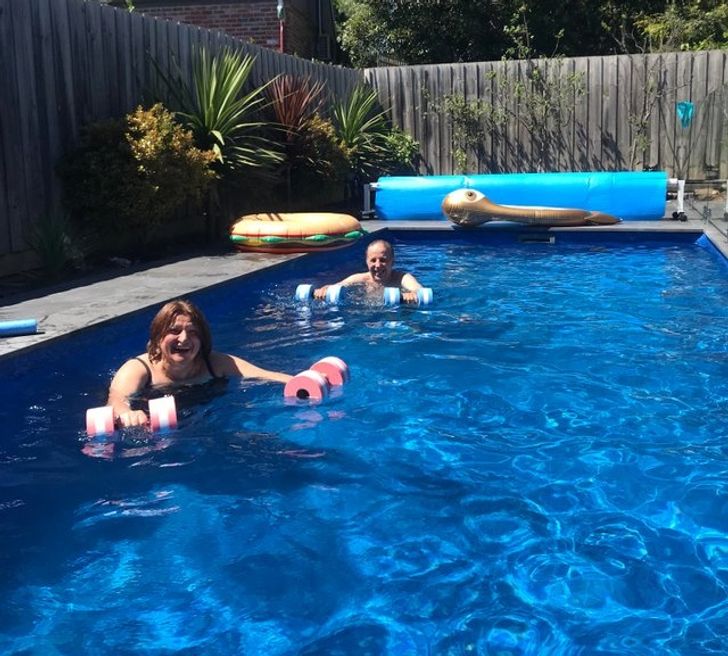 17. Adopted
Adopting a child is super rewarding. But the paperwork and logistics that go into making all of it official can be a nightmare. Luckily for this new parent, the adoption was finalized and he is now officially a dad. Congrats pop, you did it.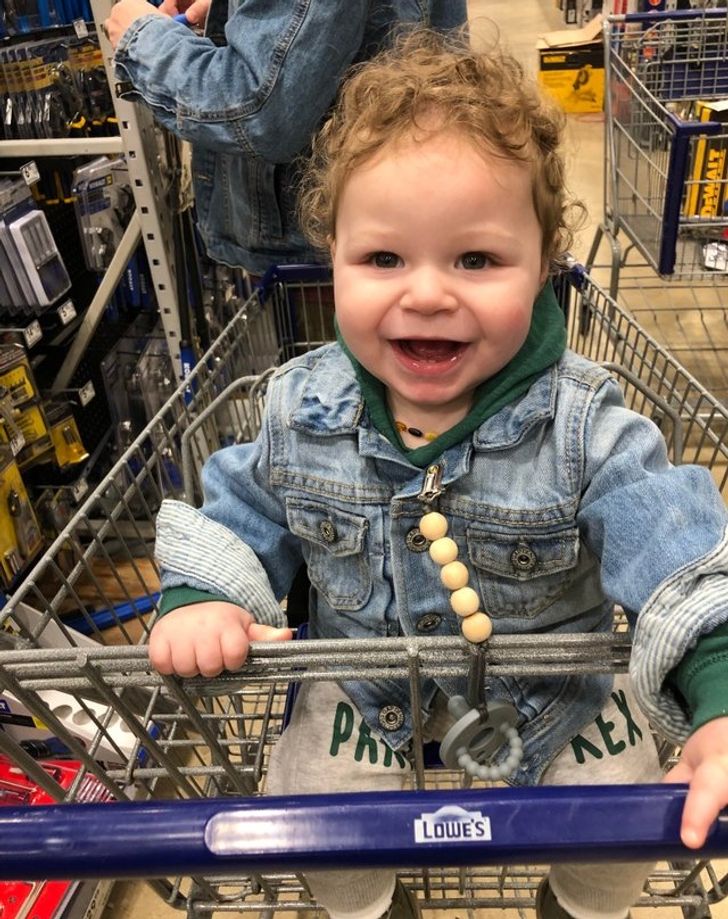 18. Employed
This person was unemployed for nearly two months. And after dealing with depression and eating nothing but rice and beans for a couple of weeks, he finally found a job–and then another. This guy now has two jobs and is extremely grateful to be working again.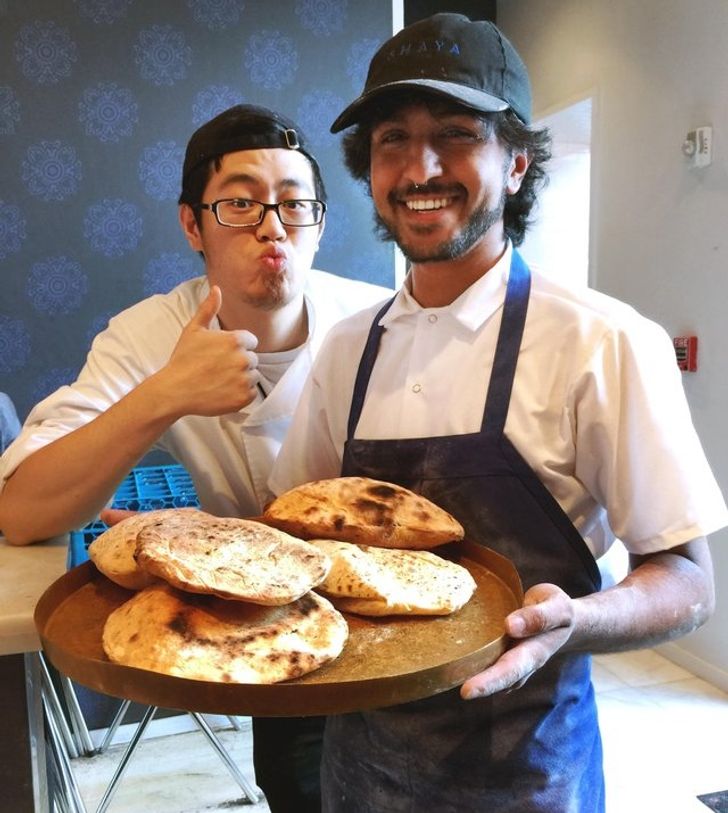 19. Skydiver
This man's dream was to become a class A skydiver. After many long hours and plenty of jumps out of an airplane, he finally reached his goal. The picture that you are seeing is from the day of his graduation jump.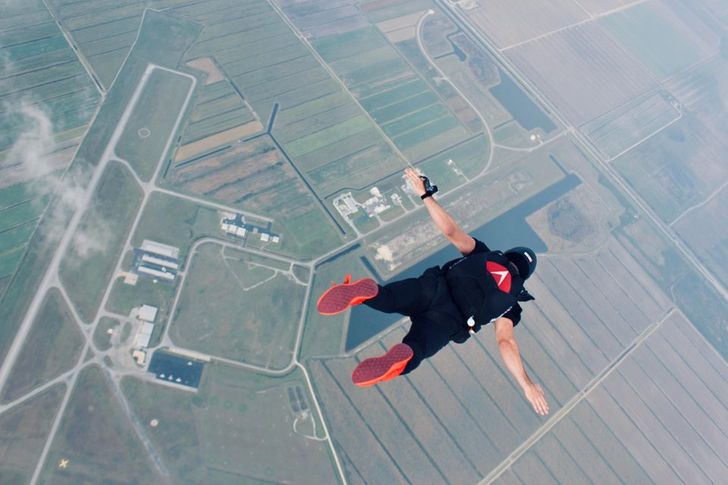 20. Good Dog
This girl had struggled with depression and anxiety since she was 15. But ever since she adopted her new dog, Mia, the depression and anxiety have taken a back seat in her life. She now has great optimism as she moves into her 26th year of life. And it's all thanks to that awesome dog, Mia.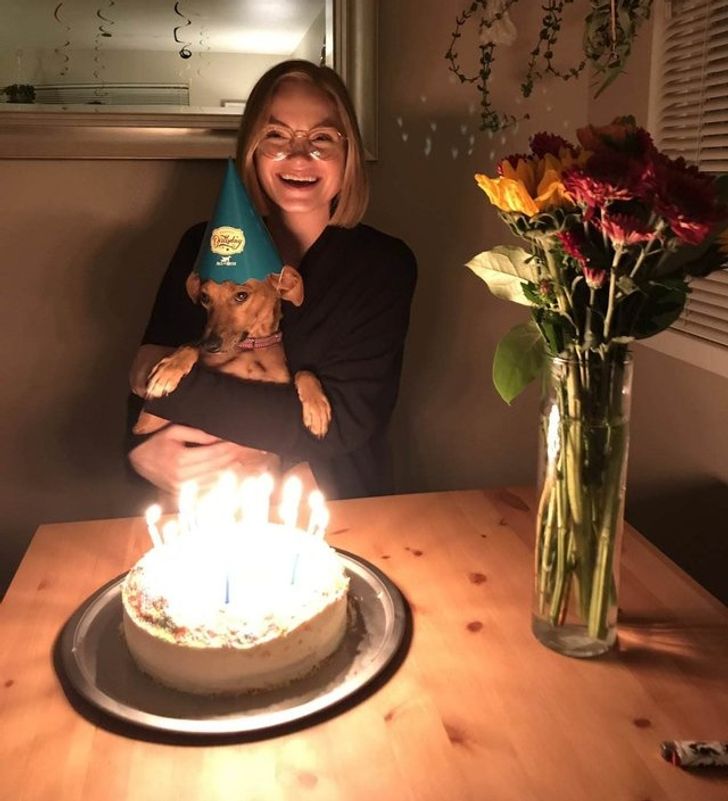 21. First House
Today, this man bought his first house. This is such a great accomplishment and it just goes to show how all of your hard work can pay off if you set a goal and stick with it. I hope he's going to have an awesome house-warming party. He's earned it.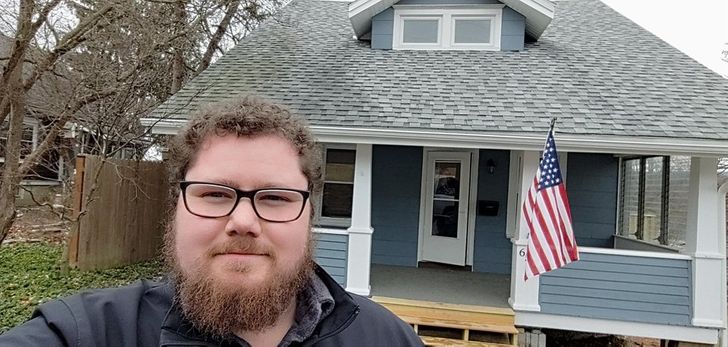 22. Master's Degree
Getting through school can be the most exhausting and rewarding experience in a person's life. This woman just received her diploma after years of hard work. Hopefully, a new job offer will soon follow.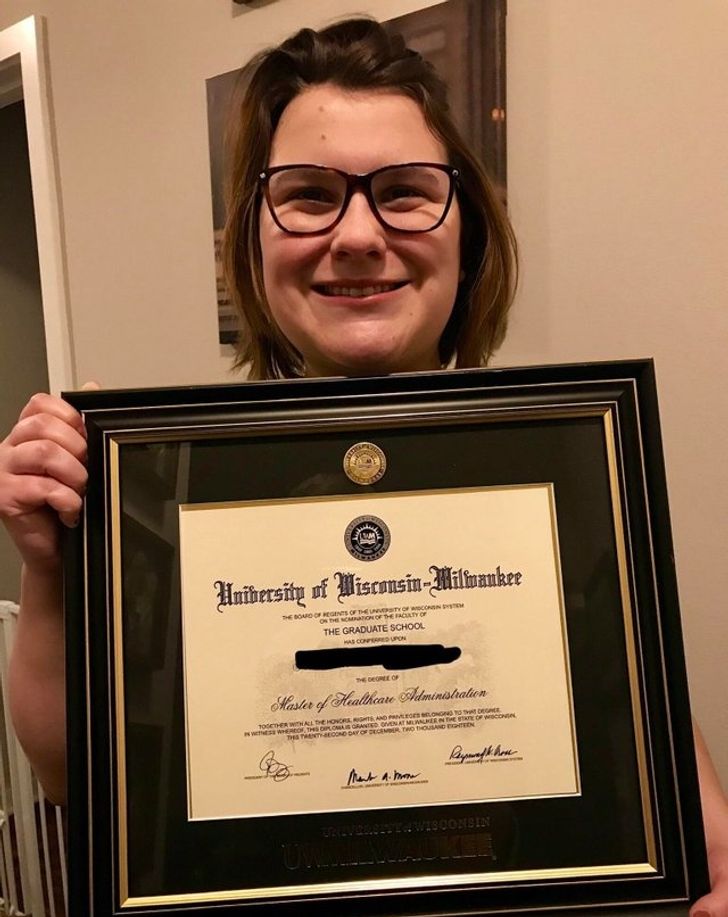 23. Real Home
All this woman wants to do is be a good mom. She has struggled with homelessness, sleeping in her car, and raising a child on her own. But tonight, she and her child are going to enjoy a pizza on the floor of a real home. And it's all theirs.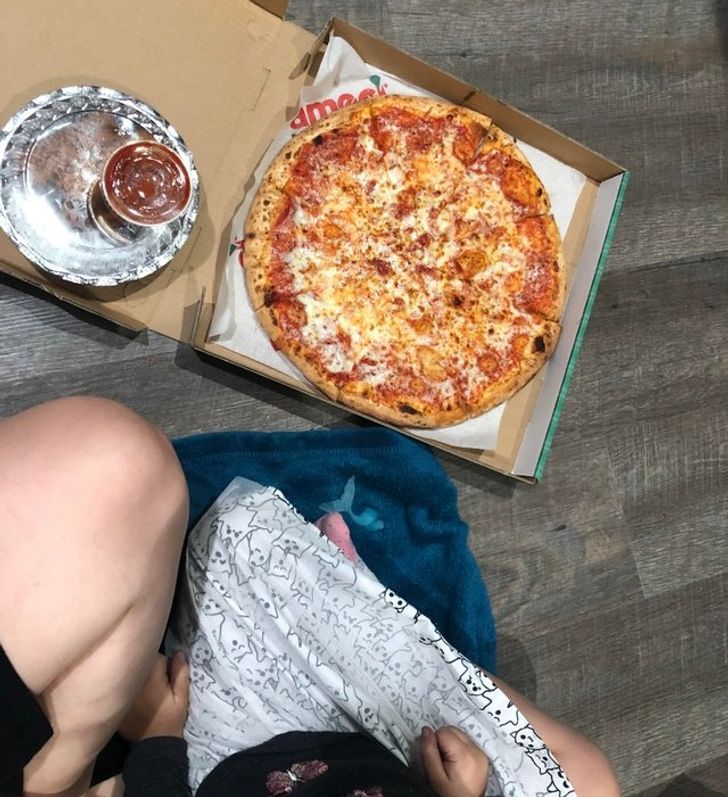 24. Walking The Great Wall
This girl has spent years struggling with pain from endometriosis and RA. The pain gets so bad that even getting out of bed is a struggle. But today, she wasn't going to let her pain stop her. She got out of bed and walked 2.5 miles of the Great Wall of China.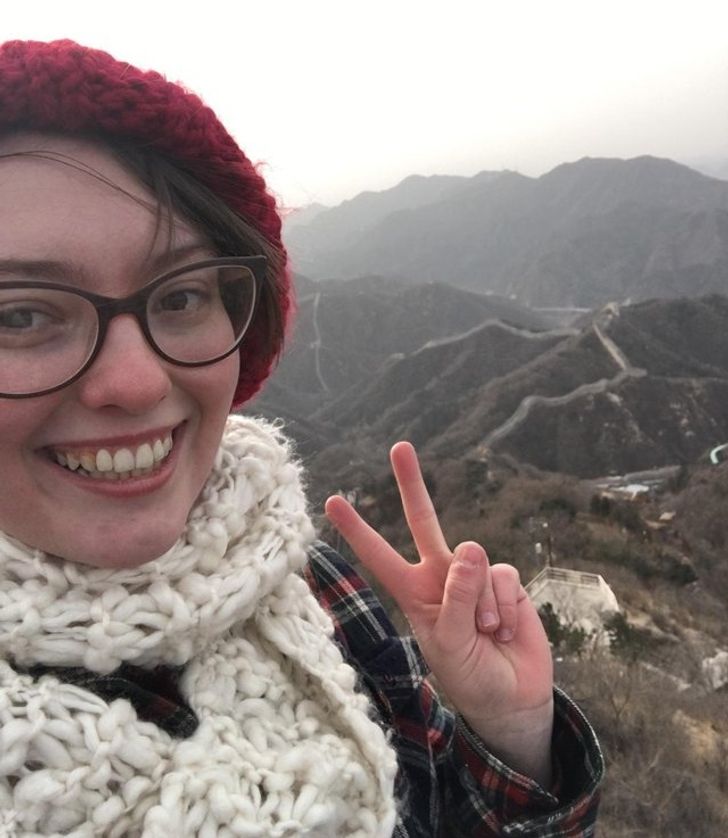 25. Marriage
This man just married the girl of his dreams. And after years of struggling with PTSD, anxiety, and depression, he says that he is the happiest that he's ever been. His wife is able to see the beauty that's all around her and through her example, he is able to find beauty and happiness, too.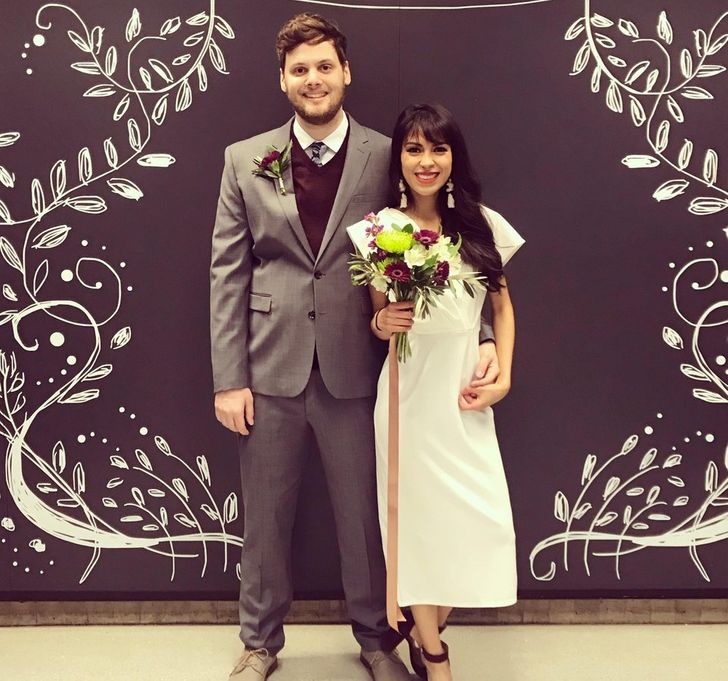 26. Nobel Peace Prize
This woman always loved education. But as a girl growing up in Pakistan under the Taliban Regime, going to school wasted an option as a young girl. She spoke up against this and continued her activism into adulthood. Then, in 2014, she became the world's youngest Nobel Peace Price laureate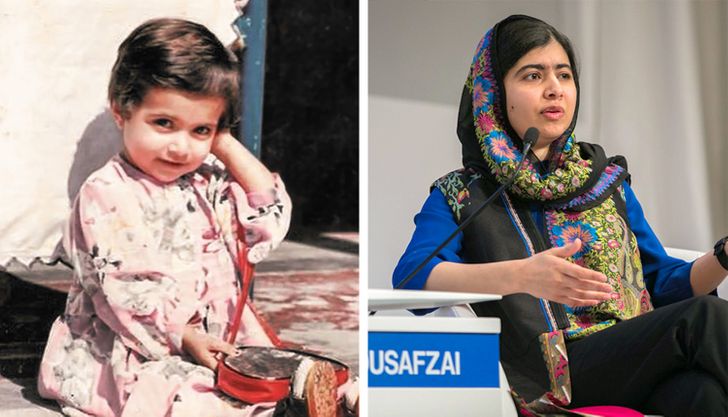 27. Female Firefighter
It took her 17 years, but this girl finally accomplished her dream of becoming a firefighter. She serves on the same department that her dad serves on is only the 5th female firefighter in that department, ever. It was a lot of hard work but she is so proud of what she has achieved.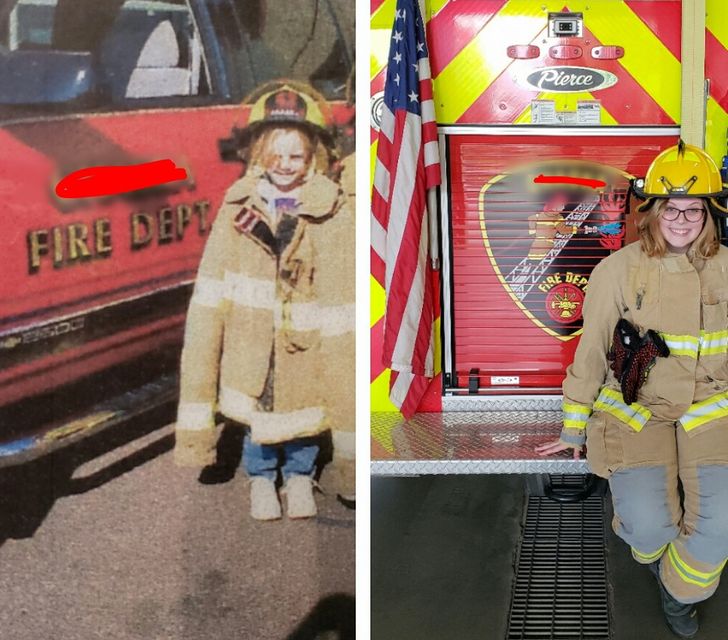 28. Maple Leafs
Tavares has always been a Toronto Maple Leafs fan–as you can see by his childhood bedding. He dreamed of one day growing up and playing for that very team. Well, after 27 years, he was finally signed with the Maple Leafs. He has officially turned his childhood dreams into a reality.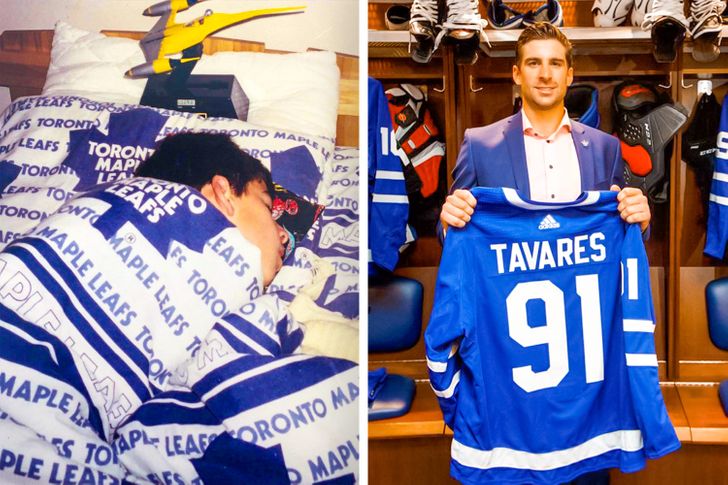 29. Island Clean-Up
These two girls from Bali wanted to clean up their island. So they decided to take action. They organized a garbage collection campaign that was able to attract over 12,000 volunteers. They've gone on to give TED Talks and receive awards for their efforts. Way to go, girls.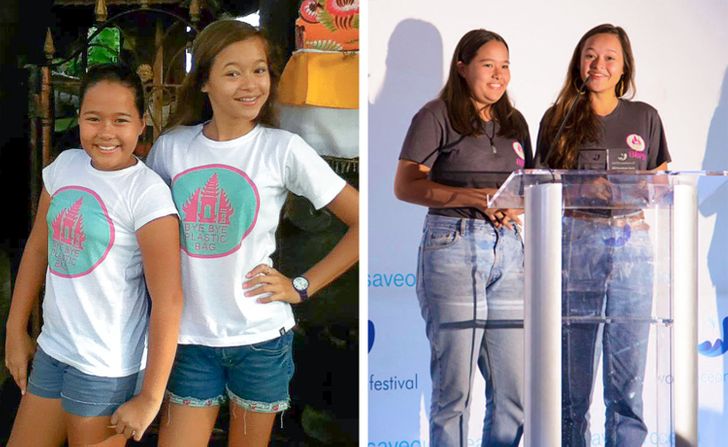 30. Astronaut
When Alexander Misurkin watched Star Wars as a kid, he knew right away that he wanted to go to space. And what better way to go to space than to become an astronaut? He set out after this goal and was able to accomplish it as an adult. He works as a cosmonaut now and has gone up into space 4 times.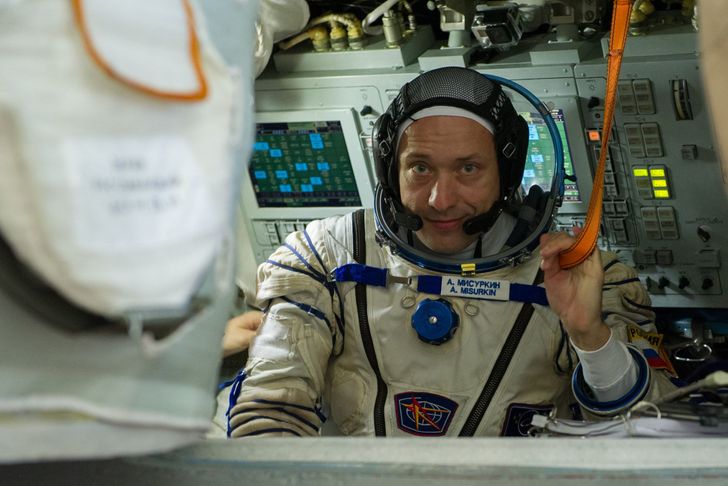 Please SHARE this with your friends and family.
Lazy People Solutions That Defy Common Sense
There's the right way of doing things, and then there's the wrong way of doing things. But how can a solution be wrong when it's faster? This is how.
Every day, we go through small internal battles. We argue with ourselves over doing things right or doing things fast. The 40 people ahead all opted to do things fast. And the consequences came even faster as a result!
It's as good as new.
If you look closely, you'll be able to see that some of the column uses new wood. Thanks to this restoration, the roof that the column's holding up should stay in place for weeks. Warning: Do not play Jenga with this!
For once, the sockets are making the right expression
Drilling metal screws into the plugs? What could possibly go wrong? The weird thing about this one is that it actually took some effort to do something so stupid.
Looks sturdy
Calm down, there's some plastic tape. No one could possibly walk over the gap with that tape in place. Right?
10+ People That Had No Idea How Attractive They Were Until They Worked To Improve Themselves
Sometimes when your health is out of balance you can't see yourself clearly. When people struggle with something physical, like weight, they can't always see how beautiful they really are. These people didn't even realize how attractive they were until they worked on themselves, but now they can celebrate their appearances every day.
These 30 people have powerful stories, and their transformations are absolutely amazing. Their messages are so inspiring.
"I lost 100 lbs, and I feel great."
"It took me 2 years and 3 months to get in shape. It sounds like a lot of time, but it was well worth it."
"I made true friends, and they helped me to have a more active lifestyle. That's how I managed to lose weight. Now I can communicate with any person."
"The difference between these 2 photos is 4 years. And I was even used to not enjoying what I looked like."
"Me when I was 19 and 21."
"I was depressed because of the way I looked. I didn't even want to live. But I decided that I was able to change everything, so I started losing weight… I feel great, and I'm enjoying my life!"
"I didn't use to be really fat. I had a hard time choosing the right hairstyle."
"I used to weigh 60 lb, now I weigh 90, and I keep working on my body."
"3 years between these photos. Some people don't believe that it's me."
"So much has changed in 3 years! Before, I didn't get out much. I was very shy. Now we live in a time when changing your appearance is very easy."
"Just 4 years, and this is what I've become (I'm on the right)."
"I started reading all the time. I read a lot. This is how I started changing psychologically and emotionally… This is how I found the answer for me."
"I have to admit, I couldn't lose weight myself for a very, very long time. A really professional doctor helped me a lot."
"I didn't do anything special, but I'm not ugly anymore."
"I restored what was destroyed by 20 years of McDonald's and Coke."
"15 months later I finally have a chin! Now I'm doing everything I can to maintain my weight."
"I lost 100 lb, and I keep working on my body."
"The difference is just 4 years. I was a nerd, and now I'm a macho."
"The difference between these photos is 25 months. I had always been fat, so I decided that I could lose weight."
"My weight was 330 lb when I finally decided to start losing weight… But now I have a new goal — 180 lb. I've started my way to it! I wish you luck too."
"The difference between these photos is 20 months. I lost weight, and now I'm not shy about the natural structure of my hair."
"This is my progress."
"Now I am 25, I lost 120 lb, and I work out every day."
"This is my boyfriend at the age of 16 and 21. It's hard to tell that it's the same person."
"A short time ago, I realized that the most important thing is to care about your appearance properly, feel good, and be a confident and interesting person."
"I felt overwhelmed, but I decided to take one day at a time. I didn't know if I would live or die. I just knew that I had to focus on the day I was living. I had a 'lose weight or die trying' mentality."
"I knew I owed it to my son to try to break the family tree of obesity. There are so many compromises to being an obese parent: I was simply forfeiting the ability to participate in so many wonderful moments."
"As the pounds started to come off, I noticed a change, but others didn't — until the day I appeared outside of my office standing up."
"My goal is to train and inspire people to show them that the weight loss is possible."
"My dad pushed me and motivated me to start working out. He would tell me he wanted me to be around for a long time."
These people have some incredible transformations, and their messages are so motivational.
Please SHARE this with your friends and family.
50 Cringeworthy Fashion Fails We Can't Believe People Didn't Notice
Not all of us are fashion experts. This is why we try to experiment and mix and match clothes to see if we can look more stylish. Unfortunately, the more we try to look more fashionable, the more we end up failing. The risky fashion choice we make often leaves us looking ridiculous and weird in other people's eyes.
Fortunately, fashion disasters aren't always bad. In fact, they can be transformed into little entertainment and also a warning for others to never try to copy them.
Here are the most cringe-worthy fashion fails you need to see this year:
1. Brown logo on white shoes
In theory, putting a brown logo on a white background will make a product look classy. In reality, a brown logo on white shoes just looks like bird poo from afar.
2. A not-so-comfortable evening dress
This is probably one of the most uncomfortable dresses you'll see. I don't think you'll have a great time wearing this to a party or anywhere.
3. When you accidentally stepped on something
This is actually a good pair of shoes if you always walk on mud or dirt. You won't have to worry about cleaning your shoes. Plus, its design can work as camouflage for when you accidentally stepped on your dog's poo.
4. Undecided
Will you give up or will you never give up? Well, it's a good shirt to wear if you still can't decide. At least, you're letting other people know where you stand.